Institute for Japanese Culture Experience and Education -IJCEE-
Japanese Culture Experience and Sightseeing Tours
More than 300 experts and tour guides will give you Japanese culture experience and tours in English, French, Chinese, Spanish and etc.
Access to IJCEE / Payment by Credit Card / Payment by Bank Transfer
Application Procedure / Mail: info@ijcee.com

IJCEE / IJCEE KYOTO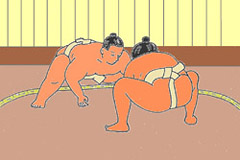 Petit Chef in English!
Let's enjoy the TANABATA Festival!! Jun.30 (Sun), Jul.7(Sun)
Boys and girls from 4 to 12 years old will become a petit chef with the help of English and French speaking teachers.
[Activities]
*Making Sushi *Singing Songs *Playing Games
Age of participants: from 4 to 12 years old (Parents can come in free)
Fees: 3,000yen - per child

More Informations